You may email Bradford A. Barrett, Executive Director, Bbarrett@ttcus.com
(310-320-8110)
Oct 18-19 2021 "Military Hypersonic Weapon Systems Exhibitors Include"

General Radar develops and builds cost effective, cutting-edge radar hardwareand software products for the autonomous vehicle, aerospace and defense sectors. Hypersonic Missiles are difficult to detect using current sensors and pose a critical threat to our National Security. We are here to work with you.
 Counter-Hypersonics
The U.S. Congress is concerned about the inability of current radar systems to detect, track, engage, and defeat emerging threats from hypersonic weapons. While Space-based sensors are capable of detecting medium and high-flying hypersonic vehicles, the detection of low-flying hypersonics remains a challenge.
General Radar is rapidly developing a cost-effective commercial solution which consists of high-resolution backend upgrades for legacy radar systems as well as standalone AESA gap-filler radars.
Second Sight™ further aids in discriminating a rapid low flying hypersonic vehicle from complex ground clutter.
Together, these provide a rapidly deployable cost-effective solution to detect low-flying hypersonics via radar.
Visit: https://www.genrad.io/ 
Prior Autonomous & Hypersonic Exhibitors Included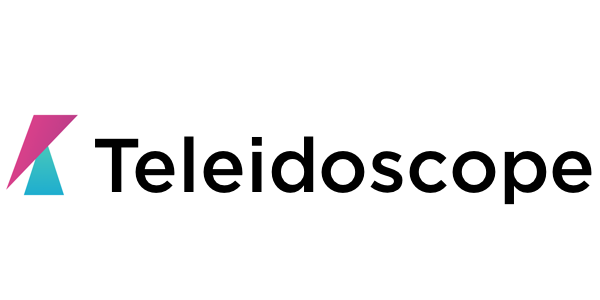 Teleidescope 
TRACK WITH CONFIDENCE – Visual Tracking Software for Resource Constrained Devices
8.31.20 FOR Distribution Teleidoscope-briefteleidoscope-brief
We thank all our prior Exhibitors for their annual support, production demonstrations and participation
Hughes Tactical Satellite Communications (SATCOM) systems provide the backbone for warfighter communications networks, linking ground units with command and control centers and with defense information networks. Hughes tactical SATCOM solutions support the full range of defense communications needs—fixed, at-the-halt, and on-the-move. And built into these solutions is highly efficient and secure modem technology necessary to maintain net-centric communications for U.S. and Coalition troops—ensuring mission mobility and interoperability globally. Whatever the application, Hughes delivers lighter, faster, and more agile tactical SATCOM solutions for any need.
Northwest UAV is America's industry leader in UAS Propulsion System Manufacturing, providing quality, made in the USA products to clients around the globe. At NWUAV we understand UAS requirements inside and out, incorporating a total lifecycle approach that provides top quality, high-performance solutions to enhance any system platform. Our onsite Engineering Group is dedicated to our company mission of delivering reliable, cost effective UAS systems, and their experience is proven. When you need to get in the air and stay there, you need Northwest UAV. NWUAV|AS9100 certified.
Glenair is a leading manufacturer of cutting-edge connector and accessory technologies.  Mil-Spec qualified circular and rectangular connectors available in environmental, filter, hermetic, and fiber optic configurations supplied as discrete components or integrated into assemblies/cables.  Also supplying backshells, dummy stowage receptacles, protective covers, lightweight EMI/RFI braid and, composite boxes and accessories.
We are military veterans and civilians dedicated to giving our wounded and disabled veteran brothers and sisters a hand up and a path into the unmanned aerial systems (UAS) and ROV (remotely operated vehicle) industry.
What is our mission?
To provide the tools and training necessary for our wounded and disabled veterans to become skilled and qualified sUAV/ROV operators.
Who are we training?
We will be focused on veterans who poses a VA card, a military disability rating, a current driver's license, and Academy of Model Aeronautics membership to enter the WEUAS program.
MILITARY-FIRST PRODUCT FOCUS
ZMicro has been developing products specifically for military markets for more than thirty years. While many our products have been adopted for use in other industries, military solutions have always been and will always be our first priority. Our deep understanding of military programs and military product requirements enables us to produce products that can be relied upon in military applications. Our solutions are truly rugged solutions and designed for long-term program life-cycle protection.
Sierra Technical Services, Inc. (STS) is a Woman-Owned Small Business (WOSB) with unique Aerospace Engineering and Manufacturing capabilities. Since 2006, STS has successfully bridged the gap between Rapid Prototype and Full Rate Production.  Our innovation and design efforts focus on Unmanned Composite Aircraft using next generation materials, techniques, and low-cost tooling. With a combination of experience and skill, our talented team of Engineers and Manufacturing Technicians deliver high-quality aerial vehicles to government and commercial customers.
Communications & Power Industries (CPI) is a global manufacturer of electronic components and subsystems focused primarily on communications and defense markets.  With a heritage of technological excellence that spans decades, CPI develops, manufactures and globally distributes innovative and reliable technology solutions used in the generation, amplification, transmission and reception of microwave signals for commercial and military applications.  CPI serves customers in the communications, defense, medical, industrial and scientific markets.  CPI consists of Communications & Power Industries LLC, headquartered in Palo Alto, California, and Communications & Power Industries Canada Inc., located in Ontario, Canada.  Learn more about CPI at www.cpii.com.
Skyfront MISSION
The future consists of unmanned aircraft routinely flying over the horizon, performing tasks without human observation.
These vehicles range in size and shape. What they have in common is that they are safe, autonomous, and hybrid-electric.
At Skyfront, we are constantly working to make that vision a reality.
Presagis delivers simulation and graphics software, and services to defense and aeronautic organizations worldwide. We provide end-users, system integrators, developers, and manufacturers with simulation platforms, advanced tools and dedicated services to help them achieve rich, immersive virtual environments, and helping design the cockpits of tomorrow.
Presagis serves hundreds of customers, including many of the world's most respected organizations such as Boeing, Lockheed Martin, Airbus, BAE Systems, and CAE. By providing industry-leading software and mission- and safety-critical graphics development tools, we have earned the trust of our partners and customers as experts and innovators. Always moving forward, we steadfastly continue to develop our products, invest in our portfolio, and respond to the evolving needs of our clients through research and innovation.
AirMap is the world's leading airspace intelligence platform for the drone economy.
Industry developers, drone operators, and airspace managers rely on AirMap's airspace intelligence and services to fly safely and communicate in low-altitude airspace. AirMap unlocks safe, efficient, and scalable operations by connecting the world's drones to airspace authorities through an open platform of APIs and SDKs, with integrations by top drone manufacturers and solution providers including 3DR, DJI, DroneDeploy, Matternet, and senseFly.
Deployed in the Czech Republic, Japan, Switzerland, the United States, and available in over 25 countries, AirMap leads the industry in delivering technology solutions for UAS Traffic Management (UTM) and U-space to enable safe and responsible drone operations at scale. AirMap supports several drone enablement and research projects globally, including NASA UTM, the European Network of U-space Demonstrators and the U.S. UAS Integration Pilot Programs.
Imagine how different your supply chain and maintence infrastructure could be if it were no longer bound by the limitations of the current infrastructure.
Volansi's UAVs, and the software that powers them, were designed from the group-up to be the most advanced drone system on the market, enabling us to provide reliable and innovative service.
Simlat is a leading provider of innovative, next generation training solutions for Unmanned Aerial Systems (UAS). These training solution systems enable training for any platform, payload and mission. Simlat's systems provide an astounding UAS training experience that boosts performance and safety while dramatically decreases risk and expenses.
​Our vision is simple:
To deliver the optimal Training & Simulation products for the world of Unmanned Systems.
​We strive to remain at the forefront of simulation technology, specifically in the UAS field, and constantly invest significant self-funds in research and development. We have developed unique innovations that are being used all around the world. Simlat has been globally recognized as a leader in its field, thanks to its superb product line and comprehensive support.
GSA provides workplaces by constructing, managing, and preserving government buildings and by leasing and managing commercial real estate. GSA's acquisition solutions offer private sector professional services, equipment, supplies, and IT to government organizations and the military. GSA also promotes management best practices and efficient government operations through the development of government wide policies. In 2019, GSA celebrates its 70th anniversary!
Sagetech Avionics is at the forefront of helping drones (UAVs) integrate safely into manned airspace.  Our transponder product lines offer military identification friend or foe (IFF) modes to differentiate hostile from friendly drones, as well as all civil modes for effective communication with air traffic control.  Sagetech's current XP is the only DoD-certified small transponder on the market, and we are preparing to launch the MX which:
·Is the size of a deck of cards – 2.4" x 3.3" x 0.9"
·Weighs a third of a pound (150 grams)
·Uses only 4 – 10 Watts of power (civil) and 7 – 13 Watts (military), depending on the airspace
·Supports diversity – 2 antennas – for use with satellite-based ADS-B (Canada) or on large aircraft
·Incorporates all civil transponder modes – A, C, S, ADS-B In and Out
·Includes Mode 5 (MX12B only) – launching in mid-2020, it will be the smallest Mode 5 transponder in the world
Mode 5 is required on all NATO aircraft by July 1st 2020, and our MX12B will be perfectly positioned to support the thousands of aircraft which will require this capability over the next few years.  Our current products have led the market for almost 10 years, accumulating over 1.5 million flight hours in harsh combat environments.  We are installed on nearly all small to medium sized US military drones.  Our R&D team has a strong development pipeline of products which leverage our expertise in small RF and aviation surveillance technologies, targeting the future requirements of the exploding unmanned aircraft market.  
DIAMOND USA, Inc. manufactures and assembles a wide range of fiber optic cables, assemblies and components.  Our interconnects utilize our patented Active Core Alignment technology to minimize fiber core offset for unparalleled performance.  Our Massachusetts manufacturing facility is ISO certified and pursuing AS9100 certification.
DIAMOND USA continues to deliver highly reliable products to the Military, Space, and Avionics markets.  We offer a comprehensive range of ruggedized and high-performance fiber optic solutions to withstand demanding applications and environments.
Through a global fleet of high-performance satellites and extensive ground infrastructure, Eutelsat provides satellite communication services around the world. Whether your challenges are remote connectivity, communications on the move (on the land, in the air or at sea) or data backhaul Eutelsat has a solution.
Founded in 1994 by Henri Seydoux, Parrot is today the leading European group in the fast-growing industry of drones. Visionary, at the forefront of innovation, Parrot is the only group to be positioned across the entire value chain, from equipment to services and software. • Parrot, the world's number 2 of the consumer drone market, designs drones known for their high performance and ease of use. • Parrot has a portfolio of outstanding companies and interests in commercial drones, covering equipment, software and services. Its expert capabilities are focused primarily on three vertical markets: (i) agriculture, (ii) 3D Mapping, Surveying and Inspection, and (iii) Defense and Security. The Parrot Group designs and engineers its products in Europe, mainly in France and Switzerland. It currently makes the majority of its sales outside of France. Parrot, headquartered in Paris, has been listed since 2006 on Euronext Paris (FR0004038263 – PARRO). For more information:
FoxFury  Lighting Solutions builds portable LED drone lights, headlamps, flashlights, shield lights, scene lights and area lights. Our application-specific LED lights are used in UAS, firefighting, police, military, industrial safety, hazardous area, filming, and photography. Our compact LED lighting tools are tough, waterproof and impact resistant. We also offer fire resistant and intrinsically safe / explosion proof lights. FoxFury products are designed in California and manufactured with the highest quality USA and foreign parts.
DZYNE Technologies Incorporated (DZYNE) creates intelligent, autonomous aircraft. From concept creation to rapid prototypes to finished products, DZYNE incorporates automated sensor analytics and artificial intelligence to deliver uniquely useful operational capabilities.
EXPERIENCE AND
QUALITY
100 plus years of experience in providing quality and chemical radiation detection and monitoring instrumentation and systems to the global nuclear industry.
INNOVATION AND
PRECISION
Product development and manufacturing are only two of our key elements. We work closely with industry leaders to design advanced systems to address unmet needs.
AERIAL RADIATION AND
CHEMICAL DETECTION
The DroneSensor system uses state-of-the-art industrial grade drones carrying radiation and chemical sensors. Wireless transmission to ground station provides real-time data.