UAS WEST August 11-13, 2021
New Exhibitors and Sponsors Added Weekly!

The U.S. government has relied on and trusted Inmarsat satellite services since 1979. Inmarsat Government continues to deliver the world's most advanced global, mobile satellite communication services to U.S. defense, intelligence, homeland security, public safety and civilian agencies, with highly reliable, secure and affordable connectivity. Built with government users in mind, Inmarsat Government provides resilient, flexible capabilities to complement government satellite resources, anytime, anywhere. Leveraging an industry-leading scalable multiband network infrastructure, Inmarsat Government offers a suite of managed network services and end-to-end communication solutions to support users on land, at sea and in the air, even in the world's most remote regions. Headquartered in Reston, VA, Inmarsat Government is a wholly-owned subsidiary of Inmarsat Group Holdings Limited.  For more information, please visit www.inmarsatgov.com

Presagis is a global leader providing commercial modeling, simulation and embedded software solutions to the aerospace, defense, security, and critical infrastructure markets. Presagis combines an open simulation development framework with expert professional services to help customers streamline development workflows, reduce project risks, build vast dynamic virtual environments, and deliver game-quality immersive simulations. Presagis is also at the forefront of avionics software design for certifiable cockpit displays. The company serves hundreds of customers worldwide, including many of the world's most respected organizations such as Boeing, Lockheed Martin, Airbus, BAE Systems, and CAE. For more information, visit www.presagis.com
We wish to thank our Past Sponsors for their Participation…
UAS West February 10-11-12, 2021
Exhibiting and Sponsorship Opportunities  
 Contact Bradford A. Barrett, Executive Director, Bbarrett@ttcus.com
or (310-320-8110) for Additional Information
Cutting-edge Innovative Technologies and Demonstrations February 2021 Include:
Sagetech is an aerospace technology company, empowering safe flight in unmanned aircraft with the world's most reliable UAV transponders.   At UAS West, we'll be introducing the world's first micro transponder certified for Mode 5 IFF applications.
Currently serving military and civil duty on most small to medium UAVs, Sagetech solutions are mission-proven and offer decades of program experience, certifications, and millions of flight hours to deliver maximum value over the life of your situational awareness system.  Sagetech is expanding its technology platform to create comprehensive unmanned aircraft communications systems, such as detect and avoid solutions.
Every day, Sagetech works concert with its extensive ecosystem of OEM customers, technology partners, and resellers to ensure UAVs fly safer with Sagetech on board.
Exyn Technologies is pioneering autonomous aerial robot systems for complex, GPS-denied environments. The company's full-stack solution enables flexible deployment of single or multi-robots that can intelligently navigate and dynamically adapt to complex environments in real-time. For the first time, industries like mining, logistics, and construction can benefit from a single, integrated solution to capture critical and time-sensitive data in a safer, more affordable, and more efficient way. Exyn is powered by a team of experts in autonomous systems, robotics, and industrial engineering, and is a spin-off of Penn's world-renowned GRASP Laboratory. The company is VC-backed and privately held, with headquarters in Philadelphia. For more information, please visit www.exyn.com.
To learn more about the reconnaissance robot that flies itself,
no pilot necessary click Exyn_Gov One Pagers

IMSAR Founded in 2004, IMSAR has been a global leader in the development of high-performance multi-mode airborne radar systems capable of all-weather imaging, monitoring and surface search in both land and maritime environments. With the goal to democratize our radars by making them simple to integrate on unmanned aircraft of all sizes, we have continued to design and engineer low Size, Weight and Power (SWaP) in our NanoSAR radar systems, all while expanding our offering of advanced radar capabilities and modes of operations. Our modular and scalable radars are designed with an open architecture and can operate from a variety of Group 1-5 Unmanned Aircraft Systems (UAS). Nearly all our employees work from our 30,000 sq ft corporate office, located in Springville, Utah, creating a collaborative workspace that fosters effective innovation, development, and quality manufacturing. For more information, please visit https://www.imsar.com/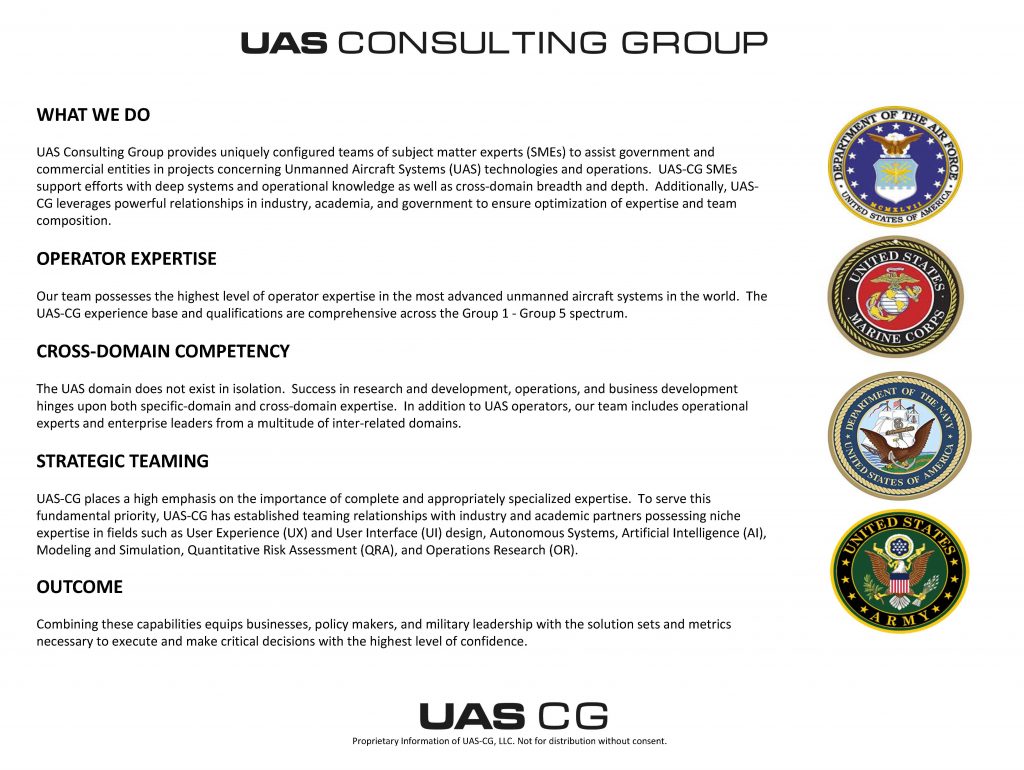 We are military veterans and civilians dedicated to giving our wounded and disabled veteran brothers and sisters a hand up and a path into the unmanned aerial systems (UAS) and ROV (remotely operated vehicle) industry.
What is our mission?
To provide the tools and training necessary for our wounded and disabled veterans to become skilled and qualified sUAV/ROV operators.
Who are we training?
We will be focused on veterans who poses a VA card, a military disability rating, a current driver's license, and Academy of Model Aeronautics membership to enter the WEUAS program.

General Atomics Aeronautical Systems, Inc. (GA-ASI), an affiliate of General Atomics, is a leading designer and manufacturer of proven, reliable Unmanned Aircraft Systems (UAS), radars, and electro-optic and related mission systems, including the Predator®, Reaper® and Gray Eagle UAS programs of record and the Lynx® Multi-mode Radar. With more than six million flight hours, GA-ASI provides long-endurance, multi-mission capable aircraft with integrated sensor and data link systems required to deliver persistent flight, enabling situational awareness and rapid strike. The company also produces a variety of ground control stations and sensor control/image analysis software, offers pilot training and support services, and develops meta-material antennas. For more information, visit www.ga-asi.com.

At Worldwide Assurance for Employees of Public Agencies (WAEPA), we've provided Civilian Federal Employees and their loved ones with dependable life insurance since 1943. While times have changed, our mission to promote the health, welfare, and financial well-being of our members has remained the same.
As a non-profit formed For Feds, By Feds, we understand what it takes to help provide peace of mind. More than 46,000 Feds and their families choose WAEPA's portable life insurance coverage to help protect the future of their families.
While we actively provide more than $10 billion in coverage to Feds, we've refunded over $100 million in premiums since 1996. That's one way how WAEPA serves Feds who serve our country.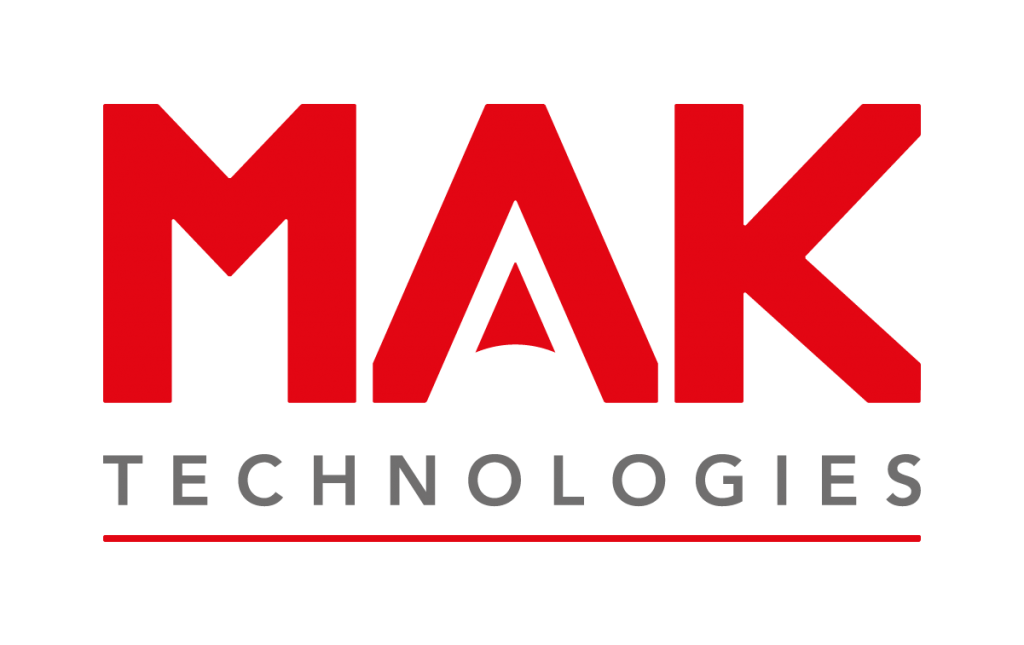 MAK Technologies is a global leader in modeling and simulation software that provides a virtual world where our customers do training, experimentation, mission rehearsal, research and development, and virtual prototyping exercises. For more than thirty years, our open architecture platform has enabled our customers to build unique, winning simulation solutions. At UAS West this year, Deb Fullford, MAK's VP of Sales, will share the latest developments in our Tactical ISR simulation technology. Learn more at www.mak.com.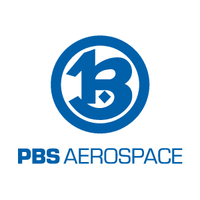 PBS AEROSPACEhas been active in the aerospace industry for 50 years as a designer and manufacturer of aircraft engines, auxiliary power units (APU), environmental control systems (ECS) and specific custom-made aircraft solutions.
PBS AEROSPACE is a part of PBS GROUP, an engineering manufacturer which operates globally in aerospace, precision casting, precision engineering, cryogenics and energy with production located in the Czech Republic, EU.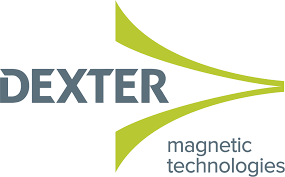 Dexter Magnetic Technologies has evolved with market needs to offer superior magnetic solutions. Our philosophy of continuous improvement and customer satisfaction has earned us a solid reputation as the original architect of magnetic technology.
Founded in 1951 as Permag Corporation, we have grown from being a distributor of permanent magnet products to a full-service manufacturer and designer of complex magnetic assemblies for a global customer base.
We continue to invest in personnel, tools and techniques to provide our customers with the highest level of service excellence. With more than three dozen patents, facilities certified to AS9100 "D" standards and superior support tools, Dexter is perfectly positioned to continue our positive impact on the success of our customers and markets.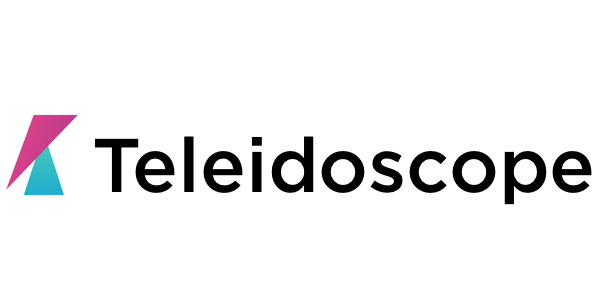 Teleidoscope's proprietaty RAD tracking framework is at the core of all its tracking solutions. This core framework is what sets Teleidoscope's solutions apart.
ARBITRARY TRACKABLE CANDITATES
Teleidoscope's proprietaty RAD tracking framework is at the core of all its tracking solutions. This core framework is what sets Teleidoscope's solutions apart.
VISUAL MOVING TARGET INDICATOR
Teleidoscope's proprietaty RAD tracking framework is at the core of all its tracking solutions. This core framework is what sets Teleidoscope's solutions apart.