Previous Sponsors

General Atomics Aeronautical Systems, Inc. (GA-ASI), an affiliate of General Atomics, is a leading designer and manufacturer of proven, reliable Unmanned Aircraft Systems (UAS), radars, and electro-optic and related mission systems, including the Predator®, Reaper® and Gray Eagle UAS programs of record and the Lynx® Multi-mode Radar. With more than six million flight hours, GA-ASI provides long-endurance, multi-mission capable aircraft with integrated sensor and data link systems required to deliver persistent flight, enabling situational awareness and rapid strike. The company also produces a variety of ground control stations and sensor control/image analysis software, offers pilot training and support services, and develops meta-material antennas. For more information, visit www.ga-asi.com.

The U.S. government has relied on and trusted Inmarsat satellite services since 1979. Inmarsat Government continues to deliver the world's most advanced global, mobile satellite communication services to U.S. defense, intelligence, homeland security, public safety and civilian agencies, with highly reliable, secure and affordable connectivity. Built with government users in mind, Inmarsat Government provides resilient, flexible capabilities to complement government satellite resources, anytime, anywhere. Leveraging an industry-leading scalable multiband network infrastructure, Inmarsat Government offers a suite of managed network services and end-to-end communication solutions to support users on land, at sea and in the air, even in the world's most remote regions. Headquartered in Reston, VA, Inmarsat Government is a wholly-owned subsidiary of Inmarsat Group Holdings Limited.  For more information, please visit www.inmarsatgov.com

Presagis is a global leader providing commercial modeling, simulation and embedded software solutions to the aerospace, defense, security, and critical infrastructure markets. Presagis combines an open simulation development framework with expert professional services to help customers streamline development workflows, reduce project risks, build vast dynamic virtual environments, and deliver game-quality immersive simulations. Presagis is also at the forefront of avionics software design for certifiable cockpit displays. The company serves hundreds of customers worldwide, including many of the world's most respected organizations such as Boeing, Lockheed Martin, Airbus, BAE Systems, and CAE. For more information, visit www.presagis.com

A third-generation family-owned business, NCP develops and manufactures technologically advanced primers, enamels, textured coatings, topcoats, reducers and marking paints. The company recently celebrated 70 years of supplying the global paint coatings arena. Headquartered in southwest Michigan, NCP employs more than 100 people at its primary manufacturing facility.
Clients include OEM manufacturers in industries like aerospace, military weaponry, ground force equipment and naval shipbuilding. Other industries served include heavy truck/trailer, recreational marine/commercial shipbuilding and off-road equipment. For more information, visit www.ncpcoatings.com 

MISSION
UAS Consulting Group delivers optimized teams of subject matter experts, providing focused support of the highest value.
VISION
Accelerate the advancement of UAS technologies and operations, bolster US defense posture, and enable the highest level of combat effectiveness in the UAS domain of
domains.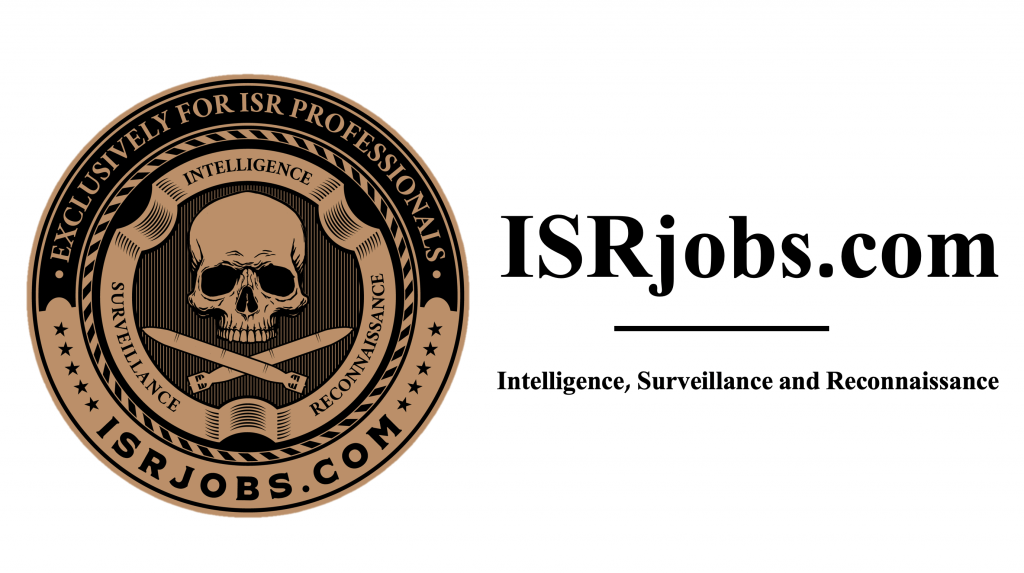 Targeting solely the Intelligence, Surveillance and Reconnaissance (ISR) career field, our intentions are straightforward and simple;  connect experienced professionals and transitioning military members directly with ISR employers.
ISR is a very wide and diverse career area covering Aerospace, Airborne, Land-based, Maritime and Subsea areas.  We aim to build an exclusive ISR community where employers requiring these unique skillsets can find top-notch, highly skilled candidates.
High Visibility!!
– A recent LinkedIn article announcing the public launch, received over 12,000 views and hundreds of interactions in the first week alone!  Along with hundreds of emails from job seekers and employers alike!
– ISRjobs.com was proud to be an attendee at the February 2021 "UAS West Conference" and a sponsor of the 2021 "Next Generation ISR Conference"!
– ISRjobs.com is a proud Corporate Supporter of the "Airborne Sensor Operators Group".
-ISRjobs.com is also a member of many career field related LinkedIn groups such as:
–  Global ISR Network
–  The Intelligence Community
–  ISR Sensors and Applications
–  Intelligence Professionals

Electrical Engineering and Systems Integration
F O Engineering offers a complete engineering and manufacturing service, from initial design concepts through detail design and into production. F O Engineering's unique ability to provide simple, elegant and cost effective solutions to complex problems, in a wide variety of disciplines, makes us a resource you can count on to design and manufacture your new product, or improve a product already in production.

Focused Support has a combined 75 years of developing, deploying, supporting, and sustaining both software and hardware capabilities.
Focused Support LLC Chosen by AFSOC for Next-Gen Collaborative TacSit for MQ-9 Operations Centers
Cavok Tactical Execution Platform:
Web Site:https://www.focusedsupport.com/cavok/defense/ 
US-3 Resource Technology POC James "JD" Nees Contact US3AI@Protonmail.com
About HAILO:
Established in Israel in 2017 by members of the Israel Defense Forces' elite technology unit, Hailo developed the world's best performing AI processors for edge devices. As a leading AI chip company with worldwide business activities and world-leading partners in different domains, Hailo's deep technology is set to transform the AI chip industry, putting new compute possibilities within reach. The AI processor is designed to fit into smart devices in various industries and use cases including automotive, smart cities, retail, and industry 4.0
Hailo's mission is to enable smart edge technologies reach their full potential. The solution Hailo presents bridges the gap between existing and future AI technologies and the compute capacity needed to power these applications. The company is focused on building AI processors efficient and compact enough to compute and interpret vast amounts of data in real-time — processors that can be embedded in the edge devices themselves. Now, complicated AI applications that could previously only run on the cloud are made possible to run on the edge, and the best part – with a fraction of the power consumption.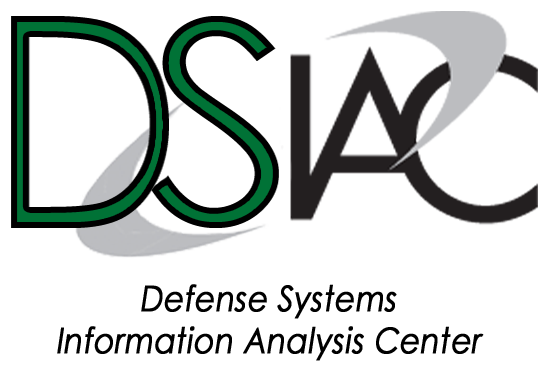 PURPOSE
DSIAC provides information research and analysis to the DoD and federal government users specific to 10 defense systems technical focus areas.
MISSION
DSIAC generates, collects, researches, analyzes, synthesizes, and disseminates scientific and technical information to DoD and federal government users.
VISION
DSIAC will enhance research collaboration and advance transformational capabilities throughout the defense systems science and technology community.
Web site:https://dsiac.org/