On-Site Training
Companies with 8 or more people to train can take advantage of significant savings with on-site training.
Call us for details!
Available Dates
Event available to be brought to your location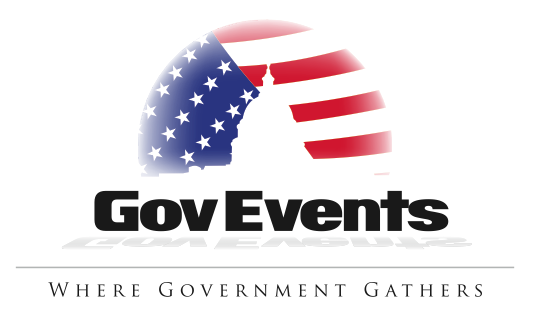 Seminar dates occasionally change. Please call for confirmation.
Using EVM Techniques to Improve Project Performance
Proven Practices for Controlling Cost, Schedule and Technical Baselines In Real Time
Getting Started – How to Implement EVM in Your Organization
Expert Insights on the Latest Software Tools for Project Management and Performance Measurement
Go Beyond Meeting the Requirements for DoD EVM Policy
ABOUT THE PROGRAM
Under the New Acquisition Reform rules, the Program Manager's tools for controlling a program's cost and schedule have undergone significant changes. The government's continual focus is to devise more efficient ways to implement Earned Value Management. Industry standards have replaced DoD C/SCSC (Cost/Schedule Control Systems Criteria) and DoD requires Earned Value Management (EVM) on all projects for both contracted work as well as in-house efforts.
EVM is an essential technique for integrating technical, schedule, quality and cost risk identification minimization and management into a cohesive process to effectively manage and improve performance on complex projects. Especially designed for Program Managers, Cost/Price Analysts, Engineers and Engineering Managers, Production Managers, and Project/Program Managers, this important seminar teaches the skills to plan, measure and more effectively manage the performance of projects from initiation until close-out. You will master the practical tools and techniques needed to improve the quality, cost and schedule performance of almost any project, regardless of size, industry, or technology. An extensive series of practical team exercises supplement the presentations to crystallize the learning experience, giving attendees the skills they need for effective day-to-day project management.
Attend and learn how to develop EVM techniques that are essential for successfully managing your project's scope, schedule and budget.
How to Develop and Control Project Baselines
The Latest Tools & Techniques for Project Performance Planning
A Complete Guide to Conducting an Integrated Baseline Review (IBR)
How to Evaluate Project Performance and Redirect Potential Pitfalls
Expert Insights on the Latest EVM Software Technologies & Top PM Tools
ABOUT THE SPEAKER
Jeffrey S. Edwards is a recognized expert and industry leader with more than 25 years of experience in Program Management, Asset Management, Systems Management, and Program Execution. Mr. Edwards? Clients have included US Air Force, US Army, US Navy, US Coast Guard, Boeing, Raytheon, Rockwell Collins, Northrop Grumman, General Dynamics, BAE Systems, Cubic, Motorola, Smith Aerospace, and other notable organizations.
As President of Alchemists International, Mr. Edwards provides consulting services to aerospace, defense and governmental organizations in Asset Management, Program Management, and Operations Management. Over the past 10 years, Mr. Edwards has saved client companies over $500 Million without offshoring or downsizing. Each project has generated at least a 300% return on investment and has been sustained for at least two years. Previously, Mr. Edwards held senior management positions with American Systems Corporation where he was responsible for conceptual design through life cycle support for the latest generation submarine fire control simulation and training devices. In these positions he managed program and project budgets in excess of $35 Million and coordinated over ten organizations with a combined budget of over $300 Million. As a Senior Process Consultant and Account Executive with Philip Crosby Associates and The Quality College® for over a decade, Mr. Edwards delivered over 15,000 hours of award winning education and training to Fortune and Global 500 clients, including 16 Malcolm Baldrige National Quality Award winners. As an Instructional Systems Designer, the work of Mr. Edwards is being taught by trainers in some of the most advanced corporations in the world. A Commissioned Officer in the US Naval Reserve, he is in his 30th year of service
PRICING:
| | | |
| --- | --- | --- |
| Individual: | Early Registration*   Call | Regular Fee   Call |
| Teams of 3 of more: | Early Registration*   Call | Regular Fee   Call |
| U.S. Government: | Early Registration*   Call | Regular Fee   Call |
*Early registration applies to registrations received at least 30 calendar days before the events